Industrial America was built on the automotive industry, so it stands to reason that Chrysler would lay claim to some of the most American vehicle on the market. The editors at MSN Autos certainly agreed with their "Most American Cars" list, which included two 2014 vehicles from our Chrysler dealer serving Canton.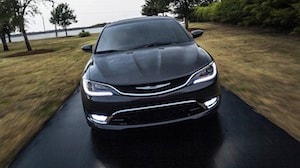 The Chrysler 200 moved on to a new generation in 2015, but the previous year's model still caught the eye of the MSN editorial staff as a classic American vehicle. Part of this lore certainly grew from the original "Imported From Detroit" slogan, which first debuted in an advertisement for the 200 sedan back in 2011.
Available as both a sleek sedan and an open-air convertible, the 200 made the cut for both style and substance, including an optional Pentastar® V6 engine. The 2015 version is already available at our Chrysler dealership serving Canton, with a fresh redesign boosting this already exceptional vehicle.
American Excellence Available at Our Chrysler Dealer Serving Canton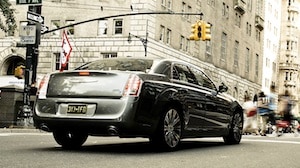 Also appearing on the list is the 2014 Chrysler 300, topping the segment with imposing four-door style on the inside and out. A spacious and lavish interior also had plenty to do with this lofty ranking, including the two luxury-focused John Varvatos Editions with unique interior amenities and options.
Performance also provided a big boost for the 300, with three engine options available for a wide range of capable power. This includes the top-of-the-line 6.4L V8 available on the SRT8 performance model, topping out at 470 horsepower for a truly unforgettable ride.
Interested car shoppers can test drive either of these models at our dealership today, along with any number of American workhorses available on our lot. For more information on the 2015 Chrysler 200 or 300 at our Chrysler dealer serving Canton, please contact the Wally Armour sales team at (888) 689-9957!