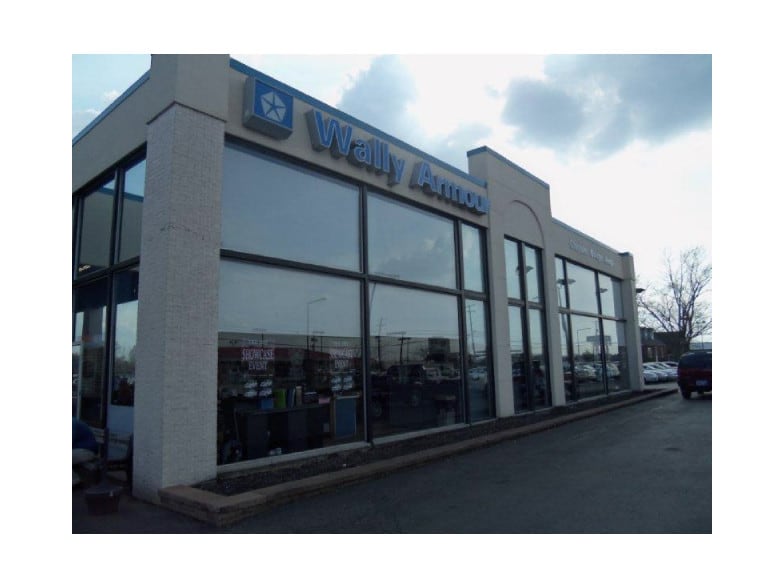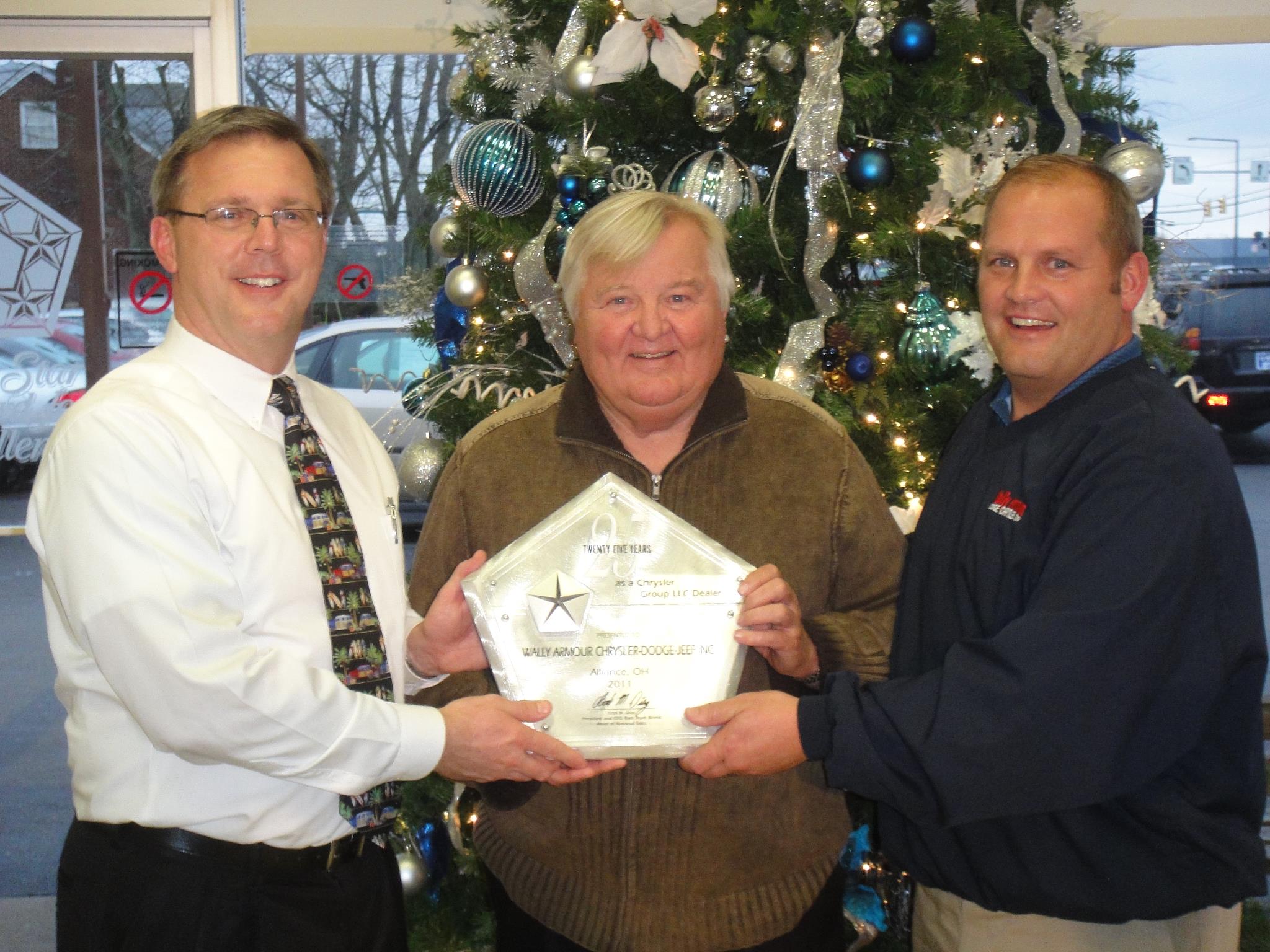 Our Mission
Our Chrysler dealer serving North Canton surpasses customer expectations by continuously assessing and improving practices, while showing respect to both the customer and employee.
Our Vision
Our Wally Armour Jeep Dodge Chrysler serving Minerva will be the number one dealer on a potential customers mind when considering purchasing a new or used vehicle.
Our Core Values
Our Alliance car dealer's core values are to be honest, respectful and to make a difference in the community.
A MESSAGE FROM JR & AL ARMOUR
Wally Jr. and I want to first thank our parents, Wally Armour Sr. and Mary Lee Armour, for putting everything they had on the line to allow us an opportunity to be in this wonderful business.
I'll never forget the when my father was a high school football coach for Parma Normandy and the Amherst Comets. He had a burning desire to better himself and his family by trying to be his own entrepreneur. His first venture was O'Armour's Hot Dog Heaven in Amherst Ohio, still there today. We both worked there since middle school. My brother and I were taught from a young age the importance of sacrifice and hard work.
If it wasn't for meeting Mr. Ed Mullinax, a local business owner and supporter of my father's football program in Amherst, we would probably never have had the opportunity to be in this great business. My father worked for Mr. Mullinax in the late 70's. My father approached Mr. Mullinax one day and said, "I want to be my own dealer." My father had aspirations to open a used car dealership in Elyria. Mr. Mullinax told my father, "Don't." He then told my father to try and see if a deal could be worked out with Ford Motor Company regarding a dealership that closed several years previously in Alliance, Ohio. Mr. Mullinax knew of this dealers closing because every Sunday he would visit his mother at Copeland Oaks in Sebring, Ohio. The rest is history.
Since 1981, my brother, our parents and I have been in the car business. We enjoy working with our two sons AJ and Wally B. Our families reside in the Alliance community.
Our father taught us, "You can never get what you want if you don't help others get what they want." Boy is that true.
My brother and I would also like to thank all of our employees and their families for their hard work in making Wally Armour what it is today and how we are portrayed amongst our community.
Thank you,
Al and Wally Armour
Visit our Chrysler Dodge Jeep RAM dealer serving North Canton
Visit our Chrysler Dodge Jeep RAM dealer serving Minerva
Visit our Chrysler Dodge Jeep RAM dealer serving Alliance
Visit our Chrysler Dodge Jeep RAM dealer serving Salem
Visit our Chrysler Dodge Jeep RAM dealer serving Canton
Used Cars For Sale Near Canton
Used Car Inventory in Alliance
Ravenna area Chrysler Dodge Jeep Ram Dealer